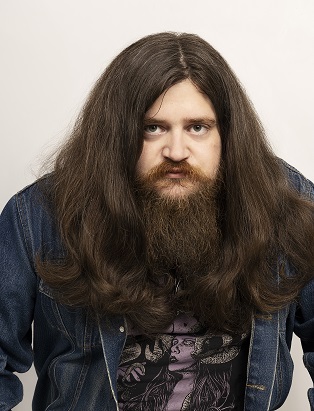 © Courtney O'Hearn
Walter J. Lyng
Actor, Voice, Comedian / Stand-up
ACTRA
Hair: Brown
Eyes: Brown
Height: 5'9" (175cm)
Waist: 40
Jacket: 48
Shirt/neck: 18
Inseam: 30
Shoes: 11.5
Language(s): English


CURRICULUM VITAE
VOICE DEMOS
Commercial demo
Comedyworks commercial - Chris Gordon - Announcer - Promotional, amiable
ACTING DEMOS
WEBSITE / SOCIAL NETWORKS
BIOGRAPHY
Walter Lyng is a multifaceted performer who has been entertaining on stage and screen for more than a decade in and around his hometown of Montreal. Breaking into the stand-up comedy world in his early 20s, Walter has performed in venues and festivals throughout the country. On a local level, he has been featured in the Fringe Festival, Zoofest and JFL. Walter is the creator and star of the one man show Pitching Knife Fight as well as the co-host of the live talk show Night Fight, which was nominated in 2015 for a Just For Laughs award. In 2018, Walter and fellow comedian Reese Turner debuted their new show RAD DADs to a sold-out OFF JFL crowd before going on a successful tour of the East Coast.

He began acting 6 years ago and in 2017 became a full ACTRA member. Recognizable for his appearance in a series of 2018 ads for Vachon snack cakes, Walter has also participated in campaigns for McDonalds, Square and Nos Energy Drink.

Keeping his fingers in many pots, Walter is also the co-host of Go Plug Yourself, a long-running and top-rated podcast in Montreal that focuses on the arts community. An avid pro-wrestling enthusiast, Walter has also served as the ring announcer for local promotions IWS and BATTLEWAR.

Trained as a writer and journalist, Walter continues to freelance for various publications and websites.
FILM
TELEVISION
STAND-UP COMEDY
WRITING
AWARDS
FORMATION