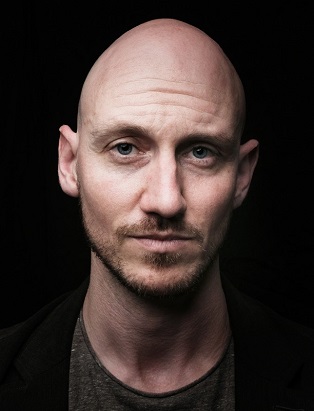 © Martin Gros
Rémy Deloume
Actor, Voice, Writer
UDA, ACTRA apprentice
Hair: Light brown
Eyes: Blue
Height: 6'2" (188cm)
Waist: 31
Jacket: 40
Shirt/neck: 16
Inseam: 34
Shoes: 13
Language(s): French (France), French, English with accent


CURRICULUM VITAE
VOICE DEMOS
Demo voix
Publicité D Box - Voix promotionnelle, posée
Personnages dessins animés
ACTING DEMOS
LINKS
WEBSITE / SOCIAL NETWORKS
BIOGRAPHY
Rémy Deloume is a chameleon and multi-disciplinary actor. Inventive and diligent, his work
and interpretations are heavily influenced by his view of the world and his humanity. Before
moving to Montreal, Rémy, who is of French origin, began his career in Réunion Island and
Paris.

In 2011, he co-directed with Didier Lucien "La Société des Loisirs" by François Archambault
and wrote and directed "Fun et Tic" for the International Balloon Festival of Saint-Jean-sur-
Richelieu.

From 2012 to 2017, Rémy successfully coached numerous actors for school competitions. He
appears in short films, commercials including "D-Box Imax 3D" and "Céréales Chocapic", and
feature films including "Furieuse" (2015) and "Entre Frontières" (to come in 2019). Rémy is
also the drummer of the alternative rock band "Midnight Diamond" (Zoofest 2015, Sala Rossa
with Théâtre Momentum in 2016, and ComédieHa! In 2017).

Most recently, Rémy Deloume played the role of Mario Schlittler, a Swiss banker, in Denys
Arcand's "La Chute de L'Empire Américain" and appeared in the television series "Lâcher
Prise II" and "Blood and Treasure".

Rémy is presently writing an original television series.
FILM
TELEVISION
THEATRE & STAGE PERFORMANCE
VOICE
COMMERCIAL
FORMATION
OTHER SKILLS