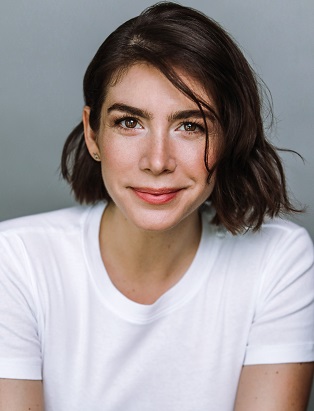 Niki Kerro
Comédienne, Mannequin, Animatrice
ACTRA
Cheveux: Bruns
Yeux: Bruns
Taille: 5'8" (173cm)
Vêtement : 4
Poitrine: 32B
Tour de taille: 25
Hanche: 35
Pointure de soulier: 9
Langue(s): Anglais


CURRICULUM VITAE
DÉMO VOIX
DÉMO D'ACTEUR
SITE WEB / RÉSEAUX SOCIAUX
BIOGRAPHIE
Niki Kerro is an actor currently living/working in both Toronto and Montreal. She grew up in Cambridge, Ontario with her Greek grandparents under the same roof, which allowed her to become fluent in Greek, and obtain her dual citizenship for Greece.

Niki started her career in front of the camera as a model doing runway and print campaigns, appearing in and on magazines, billboards and commercials, which quickly transformed into a blossoming acting career.

The past 7 years at Toronto International Film Festival (TIFF), Niki has been asked by The Creative Coalition to announce the awards dinner/ceremony. Niki recently played the role of pop star Casey Macey in My Favorite Christmas Melody opposite real-life popstar, Mya. She is currently set to play the lead in an upcoming action drama to begin filming 2023.

Niki's interests in film and TV go beyond being seen on screen: she has a thirst for knowledge and has worked in numerous roles behind the camera, including as an Assistant Director, Producer, Costume Designer, Set Dresser, and Production Assistant. She's skilled in stage combat, voice acting, and interestingly her hands can be found on a variety of product packaging and billboards.
FILM
TÉLÉVISION
PUBLICITÉ
IMPRIMÉ
TRAINING
HABILETÉS