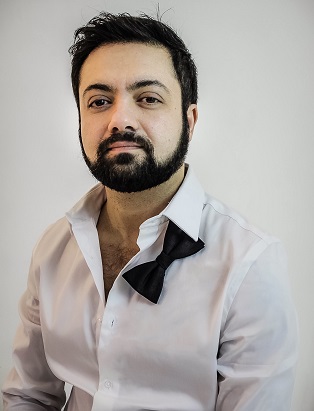 Pedram Ayatizadeh
Actor
ACTRA apprentice
Hair: Black
Eyes: Brown
Height: 5'4" (163cm)
Waist: 32
Shirt/neck: 16
Inseam: 30
Shoes: 8
Language(s): English, Farsi, Iranian


CURRICULUM VITAE
WEBSITE / SOCIAL NETWORKS
BIOGRAPHY
Pedram Ayatizadeh is an Iranian-Canadian actor based in Montreal, Canada.
He became an ACTRA member in 2015, after landing a role in the Sony Pictures TV series The Art Of More. He also played in the True crime series The Detectives, winner of the Canadian Screen Award for Best Factual Series.
He speaks English and Farsi. He loves acting, music and art. He has a goal to make the world a better place.
TELEVISION
FORMATION
OTHER SKILLS