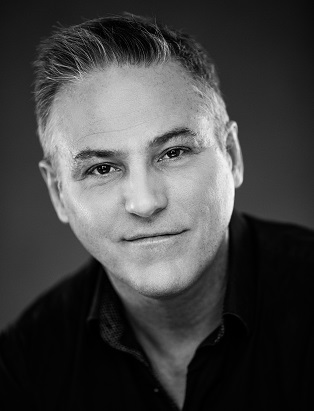 © Annie Ethier
Dominic Boudreau
Actor, Voice, Lifestyle model, Comedian / Stand-up , Imitator / Impressionnist
NON-UNION
Hair: Gray/white
Eyes: Brown
Height: 6'1" (185cm)
Waist: 35
Jacket: 44
Shirt/neck: 16.5
Inseam: 34
Shoes: 11
Language(s): French, English


VOICE DEMOS
Character voices - Eng.
Publicité Cegep Abitibi_annonceur_déterminé_promotionel
Publicité Machina_annonceur_sobre_posé
Publicité Fairyland_annonceur_dynamique_convaincant
Imitations celebrités sportive
Publicité Air Eska_annonceur_amical_dynamique
ACTING DEMOS
BIOGRAPHY
Dominic started his career doing stand up comedy and impressions, specializing in male and female singers. Realizing he could perform all those voices successfully, he discovered his own style in singing and music. A natural musician by ear, he had his first drum set at age 7, picked up the guitar quickly and now has moved on to the piano. With over 200 songs wrote, his first new single ''Com'on up'' released June 15th, is a summer song with a very energetic pop sound and catchy lyrics. The song is already available on iTunes and the video on You Tube, is creating a great reaction from his fans. The track is also spinning on a couple local radio stations. His album will be released September 9th 2014 and is extremely promising with 13 original songs. Producing the project passionately in every detail, he is surrounded by some of the top musicians in Montreal. The love for music and entertainment drove him to excel at his many talents. Through his comedy and natural progression to music, Dominic has had the chance to perform in over 3000 shows, throughout Canada, the United States and four other continents. Enjoy his music, his unique voice and his charisma in front of the camera. Dominic Boudreau, a proud Canadian singer and song writer!